Looking for veterinary services in Spring Grove?
Spring Grove Animal Hospital offers a wide range of veterinary services for pets in Spring Grove and surrounding areas.
Our services include the following:
Medical conditions
Vaccinations
Skin conditions
Pain Management
Surgical (Spaying, Neutering, Anesthesia)
Microchipping
Diagnostic (Laboratory Testing, Radiology)
Dental  (Scaling, Polishing)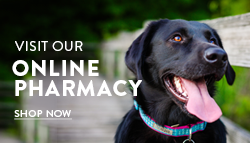 If you are ready to meet our expert veterinary team in Spring Grove, call us today at 717-739-8192 to make an appointment.